Hey gang! Welcome to another edition of Links of Interest! I dubbed this "The eBook Edition". 
A Few Comments First
Thankfully, it doesn't matter if I ever post anything again on this site. The stats seem to fluctuate in a pattern now. I guess that's a good thing. Anywho, this month I've been bogged down with all sorts of stuff, including the day-job, oDesk, the unrelated ebook, and my federal taxes. I'd like to thank God, Jesus, and irritating f'er TurboTax for helping me slog through my federal taxes. This has been my yearly reminder why the US Federal tax system should be abolished.
I have a lot of stuff piling up for the web site. I don't feel very motivated at this moment, but can I say. It's been an exhausting past month. April hasn't been much kinder to me.
Now that I've brought you down or annoyed you, let's move on to the "meat and potatoes" of this post: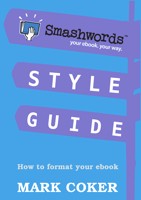 So who or what is Smashwords? Smashwords is one of the largest independent ebook publishers and distributors on the Internet. The Smashwords Style Guide, by founder Mark Coker, is an all encompancing free ebook the covers all aspects of creating an ebook and getting it sold on Smashwords. It even gets into more of the technical details of ebook creation and how Smashwords generates your ebook.
https://www.smashwords.com/books/view/52
Author William King has a step-by-step guide on his blog covering how to generate an ebook using the open-source program Calibre. He even provides helpful screenshots of Calbre in action.
http://www.williamking.me/2012/02/08/create-your-own-kindle-ebook-step-by-step-with-pictures/
At one point during my ebook education, I learned that MS Word can generate a table of contents. Well, I use OpenOffice.Org for some of my word-processing needs. (In most cases I don't need a cr@pload of features to type up a document.) Since Word can do it, OpenOffice should do it too, right? It does, but it wasn't incredibly obvious to me at first. Thankfully, Scott Morris wrote a tutorial on how to generate a table of contents in OpenOffice. As long as you format your document correctly (and you're in Print Layout mode), creating a table of contents can be super easy.
http://www.novell.com/coolsolutions/feature/17392.html
[adsenseyu1]
Amazon also produces a guide for building your ebook for Kindle, one of the largest if not the largest ebook publishers online. It's a relatively simple and easy to follow guide. Amazon has a version for both Mac and PC.
https://kdp.amazon.com/help?topicId=A2MB3WT2D0PTNK
Calibre is an open-source ebook management software that's also a very capable ebook converter. That means, I can take a HTML or ODT document and convert it into a compatible ePub file for iTunes or a MOBI file for Amazon. It's free. Plus the creator is constantly updating and improving the software.
Related articles